HE2PD, Inc

operates under the leadership of Jeffry S. Wengroff, Principal. The extended team includes experts in all areas of construction, project management, architectual, engineering and related disciplines.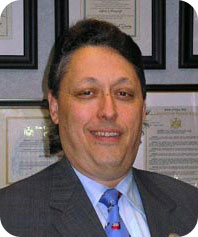 Jeffry S. Wengroff




Principal


Mr. Wengroff handles the management of all facets of the construction and real estate business and has more than 45 years of experience in the industry.  Having held leadership positions as chief estimator, project management and field services, it has given him a unique background in new structures, interior alterations and façade repair.  He has an extensive background in healthcare, educational, housing and ecclesiastical fields and has worked on the construction of over 200 new structures in his lengthy career.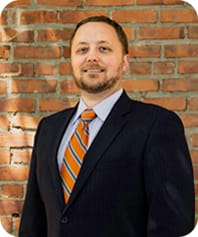 Bryan Wengroff




Executive Vice President


Mr. Wengroff has 20 years of experience in the construction industry. He is responsible for scheduling and executing program management for multiple projects. His most recent projects include the major interior renovation of St. Agnes Cathedral in just nine weeks and the restoration of the Cathedral's exterior. In addition, Mr. Wengroff is managing the restoration of El Museo Del Barrio, located in NYC. Mr. Wengroff is an expert in his field, as well as an expert in the field of media arts and visual design.

Bryan holds a Bachelor of Science, Master of Arts and a Masters of Science degree from Syracuse University.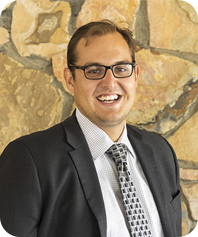 Nicholas Tangredi




Vice President


Mr. Tangredi is responsible for the preconstruction/procurement phase of its projects. His specialties include preparation of bid documents, monitoring the construction process to insure compliance with contract documents, and the project closeout. He is also responsible for communication between team members, which include architects, contractors and engineers, in order to receive timely responses to keep the project on schedule. He is currently overseeing the exterior renovation of several retail shopping centers. Mr Tangredi is coordinating the design and repair of a multifamily housing unit to remediate a severe structural condition caused by an adjacent property. His prior experience includes being Assistant Project Manager for a Developer/General Contractor and a Property Accountant for a Property Management firm.

Mr. Tangredi has a degree in Business Administration from CUNY Baruch College – Zicklin School of Business with a major in Finance and Investments.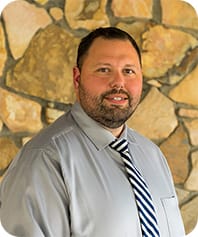 Scott Gabriel




Sr. Project Manager


Mr. Gabriel has 15 years of experience in the architecture & construction industry serving as a designer, job captain, field superintendent, and project manager. Mr. Gabriel has overseen a variety of high-profile projects in the Connecticut, Massachusetts and New York Metropolitan areas. He is experienced in both new construction and in renovation projects ranging from commercial, medical, residential, luxury, and retail.

Mr. Gabriel has a business degree with a focus on management, finance, and operations from Eastern Connecticut State University. Following his business degree, he then attended the University of Hartford and completed a degree in architecture. His knowledge of construction methods, ability to plan & sequence work between trades, and attention to detail are hallmarks of his work ethic.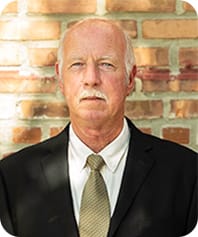 Maurice Dalton




Sr. Project Manager


Mr. Dalton has over 40 years of experience in real estate development and the construction industry, managing projects and properties throughout the United States. He is highly experienced in both new construction and renovation projects within a wide variety of commercial and residential profiles, coordinating projects from their inception and planning stages through final completion and closeout. Mr. Dalton holds a degree in Accounting and is proficient in cost control.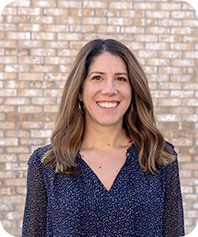 Emily Sweeney




Sr. Project Manager


Ms. Sweeney has 15 years of experience in the New York City construction industry. She began her career as an engineer designing support of excavation systems, underpinning, and foundations. In 2012, Ms. Sweeney transitioned into a role in construction management, gaining experience in the ground-up construction of new, luxury residential buildings. Her skills include the preparation of bid documents, trade management, budgeting, and scheduling and contract administration.

Ms. Sweeney is a licensed Professional Engineer in the state of New York, a LEED Green Associate, and holds a Bachelor of Science in Civil and Environmental Engineering from Villanova University. Ms. Sweeney's unique experience to date and diverse industry perspective recently earned her the Women Builders Council's 2018 Next Generation of Women Builders award.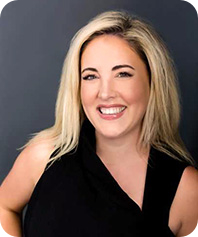 Julie Reimann




Director of Business Development


Ms. Reimann has over 10 years of experience in the construction, design and real estate industry.  Ms. Reimann's talents in assembling partnerships with clients and HE2PD Inc.'s vast skill sets in all facets of the industry enable her to build a cohesive team that will benefit our clients for many years to come.

Ms. Reimann has a Bachelors of Science from Heidelberg University and an MBA from Tiffin University.  She's the Vice Chair for the Programs Committee of CREW New York, a member of IFMA New York's Sustainability Committee and is on the National SMPS Task Force for Diversity and Inclusion.  She's also a member of CREW NY, IFMA NY, SMPS NY, Urban Green, PWC and 7x24.